Company news
PJSC "Odeskabel" presented a new line of innovative heating cables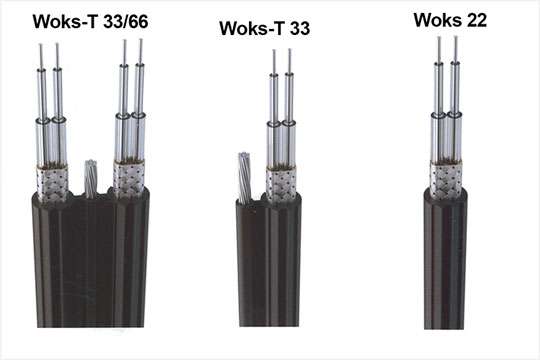 At the recently completed exhibition Aqua-Term Kiev-2019, the well-known Ukrainian manufacturer PJSC Odeskabel, presented a whole line of innovative heating cables TM Woks.
The head of the department of PJSC Odeskabel, Karen Ambartsumyants, at the plant stand made a presentation of a range of new heating cables under TM Woks, which includes three types of cables:
• Woks-T 33/66 - heating cable, shielded 4-core with a cable. Used to protect against snow and ice melting on external surfaces. Unlike other cables, it can switch to economy mode (50% power);
• Woks-T 33 - shielded twin cable with heating cable. It is used for outdoor installation on the roof or in drains. It is used to protect the external surfaces from snow and ice;
• Woks 22 - shielded two-core heating cable. It is used in concrete floors for full heating of rooms or for comfortable heating of a floor surface. It can also be used to protect external surfaces from snow and ice.
It was noted that the new line was developed specifically for floor heating technology professionals and will be promoted exclusively through the channels of the industry communities of the specialized technology market.
Чтобы убедиться в оригинальности приобретенного товара, введите номер: